Hanging out, probably at Yangkai base, Yunnan. Jay Rosencrantz, on the right, holds pet 'Clarance'. Although called to be men at war, these soldiers were still young, and a boy's best friend was still a comfort and friend even during war.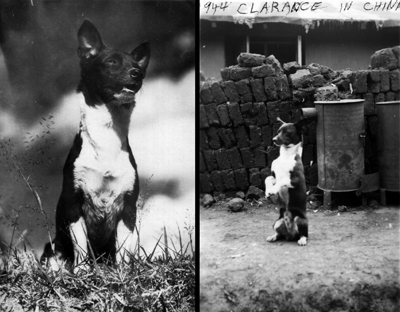 From the collection of
Alphonse I. Lodoveco
.
(Images provided via Tony Strotman)
--------------
Do have more information regarding this item? Please contact pat@rshonor.org, or us the 'Provide Info' function below to help us preserve this CBI history!